The #ScienceForUkraine Initiative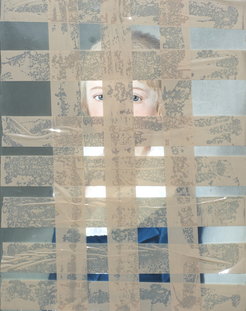 March 1, 2022, the Bibliotheca Hertziana has condemned Russia's attack on Ukraine and published a call for doctoral and postdoctoral fellowships for researchers in the field of art history who are at risk in Ukraine, Russia, and Belarus, independently from their nationality. The denomination of the #ScienceForUkraine Fellowships honors the ScienceForUkraine network that academics created at amazing pace across the globe, and which will be a model for future actions in support of scholars at risk.
#ScienceForUkraine Fellowships
The Bibliotheca Hertziana is pleased to host Ukrainian and Russian scholars who work on contemporary, modern, and early modern art.
Alina Kondratjuk, Ph.D. (The National Kyiv-Pechersk Historical and Cultural Preserve), studies the mural painting of the Church of the Savior at Berestove, 2022–2024.
Dr. Lesia Kulchynska (Pinchuk Art Center, Kyiv) explores the clashes with art as the points of high intensity in relationships between art and society, 2022–2024.
Alexander Lemeshinski, M.A. (European University at St. Petersburg), studies West German Art Museums in the 1950–1990s in the context of architectural discussion and cultural policy, 2022–2023.
Yevheniia Moliar, M.A., studies the cultural heritage of the soviet period in contemporary Ukrainian art, 2022–2023.
Dr. Oleksandra Osadcha (Museum of Kharkiv School of Photography) explores the photographic medium and archival practices in collaboration with the BHMPI's Photographic Collection, 2022–2024.
Dr. Dimitri Ozerkov (The State Hermitage Museum, St Petersburg) studies Vincenzo Brenna (1741–1820), a Russian-Italian travelling architect, 2022–2024.
Alexander Sushinsky, M.A. (The Modern Art Research Institute of the National Academy of Arts of Ukraine, MARI Kiev), explores counterfactual artistic practices in the late 20th and early 21st centuries, 2022.
Kateryna Filyuk, M.A. (University of Palermo), studies the photographic work of Iryna Pap, 2023.
We thank the Istituto Svizzero Roma, the Casa di Goethe, the Accademia Belgica, the Royal Netherlands Institute Rome and the École française de Rome for their spontaneous and generous support of the initiative and the excellent collaboration.
Getty x Hertziana Grants
Thanks to The Getty Foundation's Connecting Art Histories initiative, the Bibliotheca Hertziana was able to offer eighteen emergency grants to support the scientific activities of Ukrainian art historians in Ukraine. The grantees have presented their research online.
Field Study Trips
The department has organized two field study trips related to Eastern Europe:
Albania, Kosovo, North Macedonia in 2022 (on Twitter)
Finland, Estonia, Latvia, Lithuania in 2023