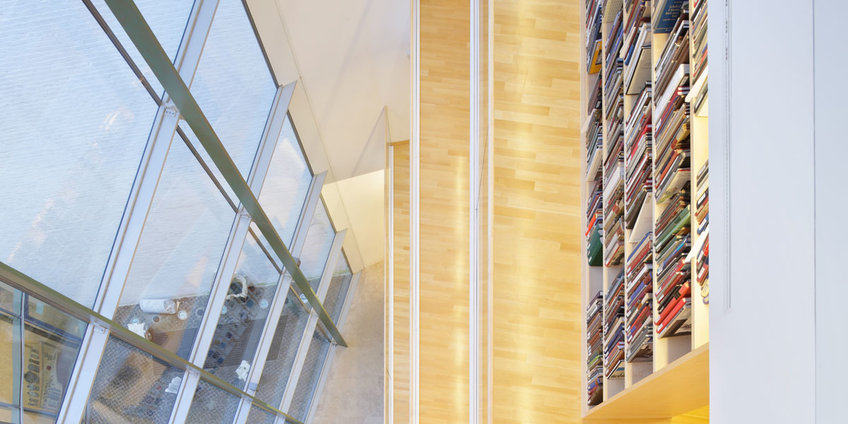 Mission
The Bibliotheca Hertziana – Max Planck Institute for Art History promotes scientific research in the field of Italian and global history of art and architecture. Established as a private foundation by Henriette Hertz (1846–1913), it was inaugurated in 1913 as a research center of the Kaiser-Wilhelm-Gesellschaft. Today, the Bibliotheca Hertziana is part of the Human Sciences Section of the Max Planck Society and is considered one of the world's most renowned research institutes for art history.
Since the appointment of the current directors Tanja Michalsky and Tristan Weddigen, the Institute's research priorities have broadened from a methodological, historical and geographical point of view. The research of the Department Michalsky – Cities and Spaces in Premodernity focuses on the geographical area of Southern Italy, specifically Naples and the Mediterranean region (Palimpsest Naples), and explores historical concepts of space and their transformation in Premodernity. The research priorities of the Department Weddigen – Art of the Modern Age in a Global Context lie on the global ramifications of Italian art from the Early Modern Period to Modernism, on questions of materiality and mediality, on the intellectual history of the discipline of art history and on digital art history. The research initiative Rome Contemporary aims at re-evaluating the important contribution of the Roman art scene to the history of the twentieth and twenty-first century. The research group Visualizing Science in Media Revolutions, led by Sietske Fransen, Ph.D., investigates how the representation of scientific images has been influenced by media revolutions and the invention of new instruments and techniques. The Lise Meitner Group Decay, Loss, and Conservation in Art History, led by Francesca Borgo, Ph.D., focuses on the decay and loss of artworks and examines how the fragility of objects shapes the way we handle, think, and write about them.
In addition, the Bibliotheca Hertziana has initiated a process of digitization and interconnection of research infrastructures involving all departments of the institute (Digital Humanities Lab).
Promoting outstanding research
The Institute is committed to the education of outstanding researchers through numerous research funding programmes for doctoral and postdoctoral candidates (research grants). In addition, internationally renowned scholars are regularly invited to the Bibliotheca Hertziana (Rudolf Wittkower and Richard Krautheimer Fellowships) and museum researchers have the opportunity to receive museum grants. The Bibliotheca Hertziana organizes seminars, workshops and lectures on current research issues to support the scientific dialogue between members of the institute and external researchers. In addition, the outstanding research resources of the library and photographic collection with their extensive holdings can be consulted by researchers and international guests (Opening hours & Admission).
Current calls for applications can be found here: Opportunities