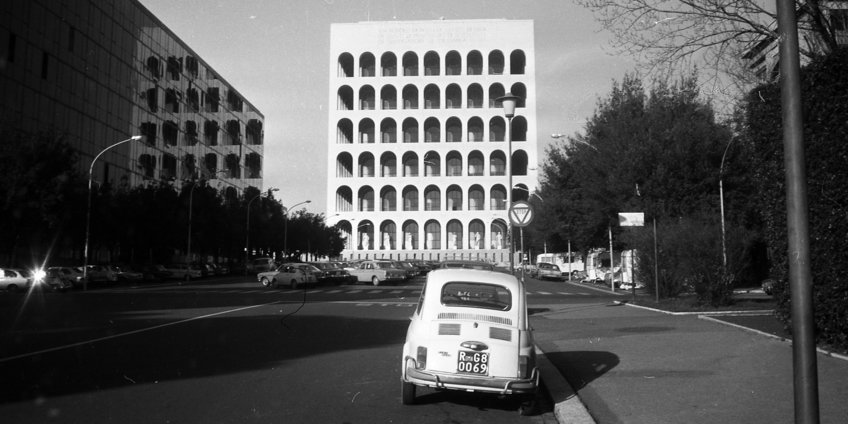 Photographic Collection
The Photographic Collection holds more than 870,000 photographs and negatives along with digital images of Italian art from the late antique period until the present day. The core areas of the collection include Roman topography, the Artists department, architectural drawings and drawings after the antique and the complete Corpus Photographicum of Drawings (Corpus Gernsheim). The collection grows systematically through the addition of photographic campaigns and acquisitions as well as donations and bequests. All new additions can be viewed in the online catalogue of the photographic collection.
The Photographic Collection is situated on the second floor of the New library building and also on the piano nobile of the Palazzo Zuccari.
Photographic Services
The Photographic Collection is mainly made up of acquisitions and donations from public and private photographic archives as well as from our own photographic campaigns. It is used exclusively for the purpose of study and research. Photographs for which the Bibliotheca Hertziana holds the copyrights can be ordered as high-resolution digital images for publication purposes. This applies to most of the photographs bearing the following classifications:
Negative numbers U.Pl.*** or U.Fi.***
Digital images bhim***
Archives/Photographs D'Onofrio, Leotta, Savio, Sigismondi, Rigamonti, Vescovo
Orders for publication purposes can be placed with the secretariat of the Photographic Collection (Monday through Friday 9:30 a.m. to 3:00 p.m.) or by mailing this form [Download pdf file] to fototeca@biblhertz.it.
Visitors can order all photographs as low-resolution pdf files with watermarks for the exclusive purpose of research and study from the information desk. Electronic and postal orders for study purpose are not possible.