Ursula Nilgen Hertziana Foundation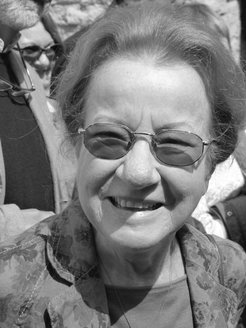 Ursula Nilgen (1931–2018) was one of the most important twentieth-century scholars of medieval Roman art, in particular of its political iconography. She was an assistant at the Bibliotheca Hertziana and latterly became the first woman in Germany to obtain a professorship in art history.
The Foundation was created by Nilgen at the end of 2018 with the aim of promoting research on medieval Italian art (up to about 1250) at the Bibliotheca Hertziana – Max Planck Institute for Art History. This purpose is fulfilled by supporting excellent young researchers, promoting the preservation and conservation of early medieval Italian art, and organizing conferences and seminars.
After its establishment, the Foundation financed a fellowship as part of the project "Mapping Sacred Spaces". From this year onwards, the Foundation will sponsor at least one six-month fellowship every year in order to support young scholars working on medieval art in Italy. The call for this year's fellowship can be found on the 'opportunities' page of our website.
The members of the Foundation's scientific committee are:
Prof. Dr. Tanja Michalsky
Prof. Dr. Carola Jäggi
Prof. Dr. Valentino Pace