Now we have seen. Women and Art in the Seventies in Italy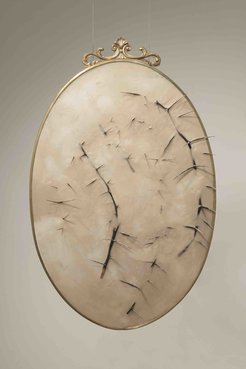 The project Now we have seen examines the relationship between women and art in 1970s Italy. Drawing inspiration from a phrase in the Manifesto di Rivolta Femminile (1970) – "we have been looking for 4000 years: now we have seen!" – it investigates the rising awareness of women artists and their need for a change of pace, as declared through the visual verbs "to look" and "to see", which represent a shift from the passive to the active. The topic of female emancipation in the 1970s is addressed in its privileged connection to the visual arts through the enunciation of several macro-topics leading to a critical and historical analysis of the tools and paradigms of emancipation itself. The study focuses on a number of pivotal concepts, such as the public dimension of female artists established through art shows, the appearance of the home and domesticity, the editorial initiatives devoted to the discovery and dissemination of the work of women artists (past and contemporary), the idea of abstraction as the preferred style given its freedom from heavy patriarchal iconographical legacies, and photography's role in the female emancipation movement.
As part of the project a collective volume will be published in the series Studi della Biblioteca Hertziana. A new episode for the video series Hertziana Insights will also be produced, and a series of academic events and editorial presentations will be programmed.
Project supported by the Italian Council (2022), Directorate-General for Contemporary Creativity, Italian Ministry of Culture.