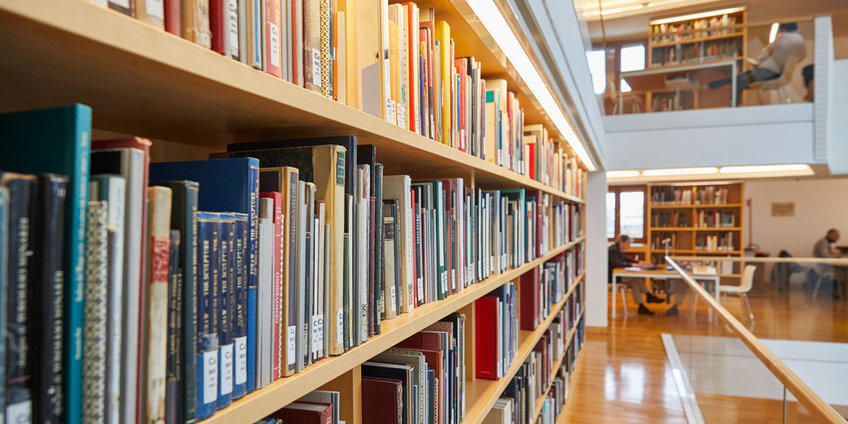 Library
The library holds one of the world's most important collections of research and primary literature on the post-antique art and cultural history of Italy and the Mediterranean region, as well as an archive of literary bequests. First created in the late 19th century as the library of Henriette Hertz, founder of the Bibliotheca Hertziana, the collection today ranges from rare incunabula to genuine digital publications. Its thematic orientation follows the long-term priorities of the institute. Open stacks, thematic organization, reference information service, spacious work environments and long opening hours together with a well-developed technical infrastructure guarantee optimal research conditions.
As an essential interface between the institute's research departments and experts from the art history world (up to 100 users per day), the library is an important centre for international research.
It is also a founding member of the KUBIKAT library catalogue and consortium.