Translation and the Early Modern World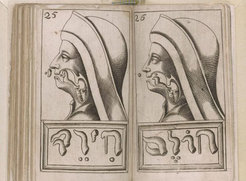 Investigating the history of science and medicine through the lens of translation yields insights into the complex social, intellectual, economical and religious backgrounds of the historical actors. Within this research theme we use translation as an analytical lens:
to understand better how medical and scientific ideas, images, objects, and practices travelled and were transferred;
to determine the role of the often-anonymous translators and interpreters;
to learn more about the reasons motivating translators and interpreters to undertake their work (economic, social, etc.);
to recover the voices of those actors lost in translation;
and to understand what selection criteria informed the decisions to translate certain things and ignore others.
Project
Sietske Fransen, Tara Alberts and Elaine Leong: Translating Medicine in the Premodern World
Sietske Fransen: The Alphabet of Nature: Languages, Science and Translation in Early Modern Europe