Still Lives: Representing and Looking at Nature Then and Now
Research Seminar
Online event via Zoom

Date:

Nov 18, 2020

Time:

03:00 PM - 05:00 PM (Local Time Germany)

Speaker:

Jaya Remond

Location:

Online via zoom

Host:

Bibliotheca Hertziana - Max-Planck-Institut für Kunstgeschichte

Contact:

boehm@biblhertz.it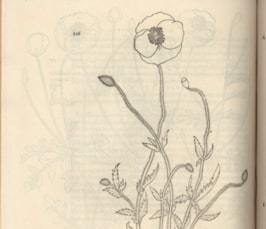 This seminar explores representations of nature, particularly those of plants, focusing on the early modern period and looking at how early modern strategies shifted and continue into the contemporary era.
Cutting across media and genres, this presentation examines and unpacks the visual conventions of botanical imagery as they were first established in the sixteenth century, and traces their enduring appeal and reinvention well into the twenty-first century. Conceived as a work in progress, this talk puts into dialogue different sets and moments of practice, ranging from the innovative herbals printed in the 1530s-1540s to images of plants digitally projected. Investigating how notions of vividness, heightened visibility, and audience engagement are being renegotiated, I will consider in what ways media (r)evolutions affect and shape techniques of depiction and positionalities of observation.

Jaya Remond is currently a postdoctoral fellow at the Bibliotheca Hertziana. She specializes in drawing and print cultures at the intersection of art and science, with a focus on artistic education and the worldwide circulation of pictorial knowledge. She has published on art pedagogy and drawing manuals in Northern Europe, on botany and picture-making, and on the circulation of prints in early modern Europe, and most recently her work has appeared in Word & Image and the Netherlands Yearbook for History of Art.

Participation possible via zoom, please register HERE.
Scientific Organization: Sietske Fransen
IMAGE: Papaver, De historia stirpium commentarii insignes, Leonhart Fuchs, woodcut: Albrecht Meyer, Heinrich Füllmaurer, Vitus Rudolph Speckle, Basel, 1542