Otto Marseus van Schrieck, Johannes Swammerdam and Paolo Boccone: Visual Strategies and Communicating Science
Research Seminar
Online event via Zoom and on site (previous registration)

Date:

Feb 23, 2022

Time:

11:00 AM - 01:00 PM (Local Time Germany)

Speaker:

Eric Jorink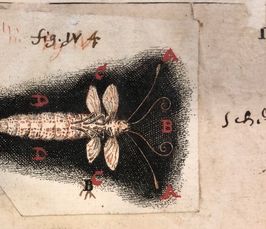 After introducing the new project Visualizing the Unknown. Scientific Observation, Representation and Communication in 17th-century Science and Society (in cooperation with Bibliotheca Hertziana and Rijksmuseum Boerhaave), Eric Jorink will focus on the interaction between artistic and scientific strategies around 1670.
The protagonists of this presentation, Van Schrieck, Swammerdam and Boccone, all worked in Amsterdam in the early 1670s, and all had ties with the Medici-court in Tuscany. Challenged by the new Cartesian philosophy, they closely studied the structure and genesis of insects, plants and fungi in great detail. Besides putting new theories to the test and using the new microscope, they also experimented with new visual strategies. Zooming in and out; time-lapsing; embalming; and exploring the borders of representation were just a few of the techniques they explored.
Eric Jorink holds the Teylers chair at Leiden University and is senior researcher at the Huygens Institute (KNAW). He is visiting scholar in the Research Group Visualizing Science in Media Revolutions. He is currently finishing a biography of the microscopist Johannes Swammerdam (1637-1680).
This event will take place on Zoom Webinar. The link to join the event will be sent to you in a confirmation email. Please register through THIS LINK.
For on-site participation please contact in advance via email: boehm@biblhertz.it
Scientific organization: Sietske Fransen
Immage: A reworked etching by Johannes Swammerdam, showing the generation of the silkworm, ca. 1677. Courtesy Leiden University Library, Ms BPL 126 B f 33.