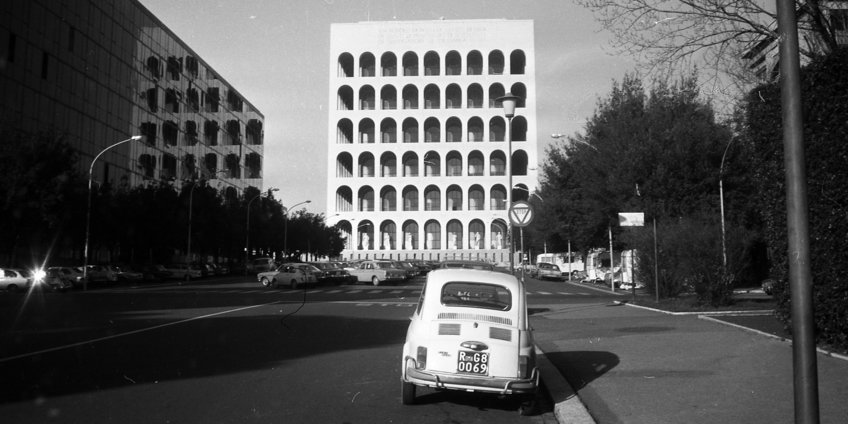 Photographic Collection
The Photographic Collection of the Hertziana has a new online catalogue! It can be reached here: https://foto.biblhertz.it/. Many new features have been incorporated, such as a few pre-desiged searches into our Special Collections (e.g. the Art Collection of the Hertziana; the Corpus Photographicum of Drawings – Corpus Gernsheim; the digitized archive of Massimo Piersanti etc.), two separate search options for artworks and for photographs, filters to narrow down your search results, gallery view or list view for search results, the possibility to enlarge photographs with the magnificent IIIF-viewer and many more.

With a collection of more than 1,300,000 photographs, negatives, digital images and digitized material, primarily on Italian art and architecture from late antique until the present day, the Photographic Collection is one of the world's leading art historical photo archives. Scientific photographic campaigns using state-of-the-art technology support research at the institute, anticipate research projects, and define new standards for documentary photography.
Furthermore, the collection grows systematically through the addition of photographic campaigns and acquisitions as well as donations and bequests. The progressive digitization and scientific cataloging of the collection implies its constant updating and at the same time historicization. Photographs are brought to the forefront of scientific discourse both as objects in their own right and as carriers of visual information, enabling far-reaching contextualizations. The Photographic Collection is actively involved in these aspects and in mediating them.
Photographic Services
The Photographic Collection is mainly made up of acquisitions and donations from public and private photographic archives as well as from our own photographic campaigns. It is used exclusively for the purpose of study and research. All new acquisitions as well as a growing portion of the older holdings are available in the Online Catalog. Photographs for which the Bibliotheca Hertziana holds the copyrights can be ordered as high-resolution digital images for publication purposes. This applies to most of the photographs bearing the following classifications:
Negative numbers U.Pl.*** or U.Fi.***
Digital images bhim***
Archives/Photographs D'Onofrio, Leotta, Savio, Sigismondi, Rigamonti, Vescovo
Orders for publication purposes can be placed with the secretariat of the Photographic Collection (Monday through Friday 9:30 a.m. to 3:00 p.m.) or by mailing this form [Download pdf file] to fototeca@biblhertz.it.
Visitors can order all photographs as low-resolution pdf files with watermarks for the exclusive purpose of research and study from the information desk. Electronic and postal orders for study purpose are not possible.