The Page as Fiction: Photography in 1930s Italian Illustrated Periodicals
Lecture
Date:

Mar 19, 2019

Time:

06:00 PM (Local Time Germany)

Speaker:

Maria Antonella Pelizzari

Location:

Villino Stroganoff, Via Gregoriana 22, 00187 Rom

Contact:

paulinyi@biblhertz.it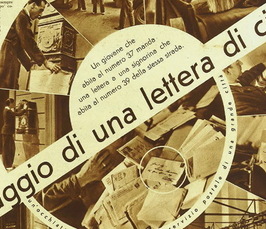 The development of a modern photographic culture and visual literacy in Italy was driven by the creation of illustrated periodicals and propelled by a dynamic group of editors and writers working for the magazine factory of Angelo Rizzoli in Milan. A close look at the Rizzoli illustrated weeklies published between 1927 and 1938, at the height of Italian Fascism, demonstrates a culture of entertainment and consumerism that was as inventive as that of European periodicals.
The lecture presents a comparative analysis of essays in these magazines, reflecting on the cosmopolitan exchange and circulation of photography across national borders. Not only were the Italian magazines drawing from the same photo-agencies and stories; their use of photography played with the concept of evasion and distraction, complicating the propaganda and persuasion of mainstream media communication. The Rizzoli periodicals are examined as interactive forms that called upon readers to roam through the page and participate in the creation of fantasies that aim to spin the chronicle into fiction and deception.
Maria Antonella Pelizzari is Professor of Art History at Hunter College and the Graduate Center, CUNY where she specializes on the history of photography. She has written on Photography and Modern Italian art and was curator of photography at the Canadian Centre for Architecture in Montreal, where she worked on the exhibition and accompanying catalog "Traces of India: Photography, Architecture and the Politics of Representation" Maria Antonella Pelizzari (2003).