Visual Arts and Communication in Postwar Industry: Corporate House Organs as Tools for International Strategic Policies
Research Seminar
Online event via Zoom

Date:

Jun 28, 2021

Time:

11:00 AM - 12:30 PM (Local Time Germany)

Speaker:

Donatella Germanese and Carlo Vinti

Contact:

freiberg@biblhertz.it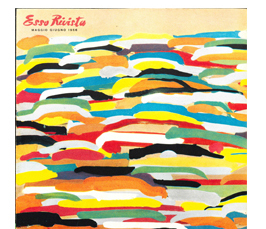 This Research Seminar focuses on the visual communication strategies of corporate publications between the 1950s and the 1970s. In this period, house-organs were used to deliver a positive image of the industrial sector, with the aim to merge humanistic culture and technical knowledge. The speakers will discuss what these strategies tell us about broader political and economic logics. They will analyse peculiar dynamics of the Cold War era by comparing Italian and international cases.
Donatella Germanese
Corporate periodicals had large diffusion in post-war Italy and in other Western countries; they were based on models imported from the USA and adapted to the local taste and economic situation. In the early 1950s, illustrated employee or customer magazines opened up to the general public, sharing information on technology, scientific developments, and other features of their specific trade. Literary "detours", photographs, and illustrations contributed to the appeal of the magazines.
The case study that Donatella Germanese is presenting illustrates the local PR strategies of the petroleum corporation Standard Oil New Jersey, known as Esso, in Italy, Germany, and France. In particular, she will focus on the graphic layout of Esso magazines and the choice of art works reproduced there during the 1950s and 1960s.


Carlo Vinti
In Italy, between the 1950s and the 1970s, companies' magazines and other forms of corporate publishing played a crucial mediating role between industry and culture. This talk is divided into two parts. The first focuses on the case of Cornigliano/Italsider, where U.S. know-how and practices were reinterpreted and renegotiated, giving rise to an ambitious and controversial attempt at aesthetic interpretation of the technical-industrial world. The second part examines the case of magazines published by smaller design-oriented companies in the different cultural climate of the 1970s and permeated with the influence of the neo-avant-garde and counterculture.



Donatella Germanese is a research scholar in modern history of science and technology at the Max Planck Institute for the History of Science in Berlin. Having a background in comparative literature, she studies the popularization of science and technology with a focus on Italian postwar corporate publishing and exhibitions. She has been a visiting scholar at the Center for Advanced Study in the Behavioral Sciences at Stanford University and at the European University Institute in Florence.
Her recent publications cover the in-house newspapers of the Pirelli company in 1945-1948, as well the aesthetics of the sublime in magazines of the petroleum industry.
Carlo Vinti (PhD - University of Camerino) is a design historian, whose research interests include the history of graphic design and corporate communication. He has coordinated a number of research projects on brand heritage and on companies' publications (www.houseorgan.net). Author of Gli anni dello stile industriale (Marsilio 2007), he has published extensively on Italian graphic design and recently edited the new edition of Ugo La Pietra's Argomenti per un dizionario del design (Quodlibet, 2019).
Participation possible via Zoom, you find the link HERE.
Meeting ID: 872 0676 0369
Passcode: 756027

Scientific Organization: Barbara Tiberi