The "Safe Outward Journey" of Rosalba Carriera's Pastels and the Protection of the Three Kings
Keynote Lecture - part of the Workshop "The Fragility of Pastel"
Date:

Jun 23, 2022

Time:

10:45 AM - 12:00 PM (Local Time Germany)

Speaker:

Xavier F. Salomon

Location:

Villino Stroganoff, Via Gregoriana 22, 00187 Rom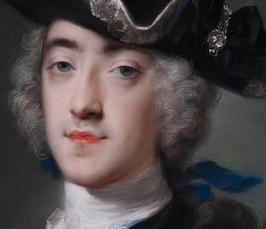 Rosalba Carriera (1673–1757) was known throughout Europe for her extraordinary works in pastel. She was the most celebrated woman artist in eighteenth-century Venice. Apprehensive about her paintings' well-being, Rosalba was anxious to protect them during their perilous journeys to their patrons and secure their future survival.
This lecture explores the artist's habit of hiding inside her pastels small devotional prints – "santini" –of the Three Kings, to which Rosalba entrusted the safety of her works.

Xavier F. Salomon is the The Frick Collection's Deputy Director and Peter Jay Sharp Chief Curator. From 2011 to 2014 he was Curator in the Department of European Paintings at The Metropolitan Museum of Art, and, prior to that, the Arturo and Holly Melosi Chief Curator at Dulwich Picture Gallery, London. A noted scholar of Paolo Veronese, he has organized several exhibitions and published extensively on Italian and Spanish art. Salomon received his Ph.D. from the Courtauld Institute of Art; he is a trustee of Save Venice, and Cavaliere dell'Ordine della Stella d'Italia.

Scientific Organization: Francesca Borgo