Portraits and Pathologies. Likenesses and Clinical Pictures in Early Nineteenth-Century France
Research Seminar
Public event without registration

Date:

Apr 4, 2023

Time:

11:00 AM - 01:00 PM (Local Time Germany)

Speaker:

Mechthild Fend

Location:

Villino Stroganoff, Via Gregoriana 22, 00187 Roma & Zoom

Contact:

freiberg@biblhertz.it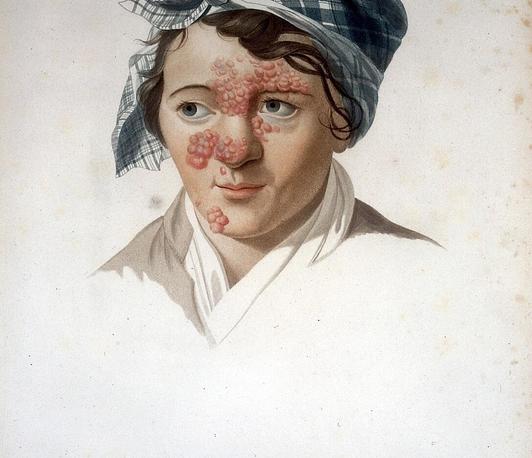 This lecture engages with relations between portraits of people and portraits of diseases. It will argue that definitions and practices of portraiture evolving around the notion of character were crucial for the development of the pathological image meant to capture the 'characteristic traits' of a disease.
While anatomical publications have been comprehensively illustrated since the sixteenth century, morbid phenomena only started to be visually registered in a systematic fashion from ca 1800 onwards. Images thus played an important role in the establishment of pathology as a medical sub-discipline. The lecture will query the epistemological and visual strategies employed in the making and use of pathological images ranging from the realm of dermatology to that of pathological anatomy. How did images contribute to the formation of the visual culture of nineteenth-century medicine? How do print media (e. g. stipple engraving and lithography) and the employment of colour impact the efficacy and the affective quality of pathological images?


Mechthild Fend is professor of History of Art at Goethe-University, Frankfurt/Main. Before taking on her current position she taught (2006-2020) Art History at University College London (UCL). From 2001-2004 she was Research Scholar at the Max-Planck-Institute for the History of Science, Berlin. She specialises in French 18th and 19th-century art and visual culture and has focused in particular on art historical gender studies, the history and representation of skin as well as the historical relations between art and science. Her publications include Fleshing out Surfaces. Skin in French art and medicine, 1650-1850 (2017) and 'Images Made by Contagion. On Dermatological Wax Moulages', in Symmetries of Touch, Body & Society 28.1-2 (2022).
For participation via Zoom, please follow this link: https://eu01web.zoom.us/meeting/register/u5UocOihpzopHNQNqBaz-1479--_gUhggxdL
Scientific Organization: Sietske Fransen, Laura Valterio, Leendert van der Miesen

Image:'Syphilide Pustuleuse en Grappe', Coloured stipple engraving by Salvatore Tresca after Moreau-Valvile, 51.7 x 34 cm. From: Jean-Louis Alibert: Déscription des maladies de la peau, 1806, plate 41. Copyright: Wellcome Collections. Attribution 4.0 International (CC BY 4.0)