Describing Ukraine: Cartography and Travelogues
Exhibition online
Date:

Nov 30, 2022

Speaker:

Exhibition online

Location:

Bibliotheca Hertziana, Via Gregoriana 30

Contact:

freiberg@biblhertz.it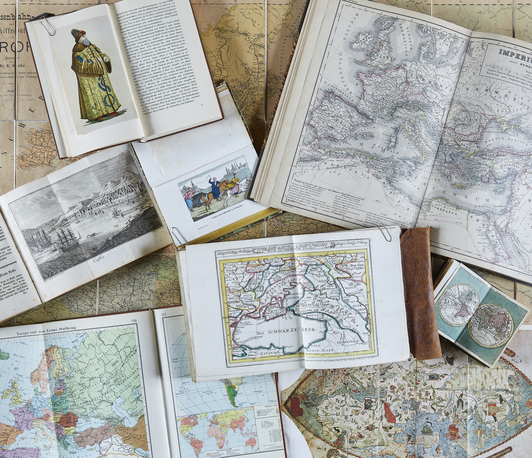 An exhibition by the Bibliotheca Hertziana - Max Planck Institute for Art History as part of the #ScienceForUkraine initiative. In response to the Russian invasion of Ukraine on February 24, 2022, the Bibliotheca Hertziana has offered doctoral and postdoctoral fellowships to at-risk art historians from Ukraine, Russia, and Belarus as a contribution to the international #ScienceForUkraine initiative.
In addition, the library's holdings were searched for materials on the history of Ukraine. This initiative resulted in the exhibition Describing Ukraine: Cartography and Travelogues.
In 10 chapters, the exhibition examines the genesis and transformation of the Western view of the present territory of Ukraine, which has always been an important travel destination for Western European missionaries, explorers and diplomats. The maps and travelogues produced on these journeys provide information about the manifold political, economic, and not least art-historical interconnections that have shaped the history of both regions for more than two thousand years.

The link for this online exhibition will be active from November 30, 2022: https://rarebooks.biblhertz.it/describing_ukraine/
Scientific Organization: Tobias Teutenberg