The Worker, the Monster and the Ancient Gods. "Operaismo", "Autonomia" and the Depiction of Revolutionaries
Research Seminar
Date:

Dec 4, 2018

Time:

12:00 PM - 02:00 PM (Local Time Germany)

Speaker:

Jacopo Galimberti

Location:

Villino Stroganoff, Via Gregoriana 22, 00187 Rom

Host:

Bibliotheca Hertziana - Max-Planck-Institut für Kunstgeschichte

Contact:

paulinyi@biblhertz.it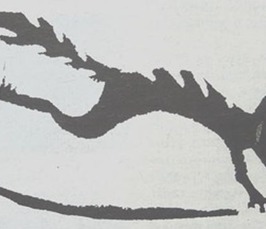 A shared concern of Italian operaismo-minded artists of the 1960s and 1970s was to devise images that mirrored both the material culture of the period's labor struggles and "the workers' point of view".
This three-part analysis will examine the drawings that appeared in classe operaia, Pablo Echaurren's drawings published in Lotta Continua in 1977, and a poster developed by the most operaista component of the Italian feminist movement, the Wages for Housework Campaign. These three case studies shed new light on political iconography and provide a contribution to one of Mario Tronti's recent projects: a Warburgian atlas of the working class.

Scientific Organization: Marica Antonucci

Jacopo Galimberti is a post-doctoral fellow of the British Academy at the University of Manchester. He is the author of Individuals against Individualism. Western European Art Collectives (1956-1969).