Digital Visual Studies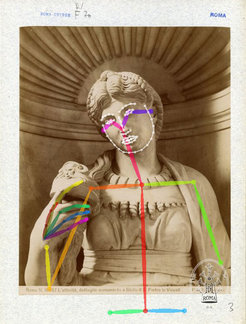 Dealing with questions that arise from the development in the digital humanities plays an important role in the research focus of the Department Weddigen. Computer-aided processes increasingly determine the collection, the management and the communication of research-related data – from sustained digitization of art-historical sources and their automatized evaluation to formats of digital publishing. Considering the mediality of sources and tools, hitherto conventional conceptions of working in the humanities are changing.
Apart from a reflection on these radical changes and their epistemological implications on the level of science history and theory, the department encourages the acquisition and mediation of digital competences by introducing an extensive reorganization of the academic IT area at the institute. In collaboration with the Max Planck Institute for the History of Science in Berlin and the Swiss Art Research Infrastructure (SARI) of the University of Zurich, the Bibliotheca Hertziana especially envisages the founding of a center for digital art history, where new standards and tools related to field-specific questions and tasks can be developed.