Giorgio de Chirico and the Modern Literary Imagination
Lecture
Public event without registration

Datum:

04.10.2023

Uhrzeit:

18:00 - 20:00

Vortragende:

"Henriette Hertz Lecture" by Emily Braun

Ort:

Villino Stroganoff, Via Gregoriana 22, 00187 Rom

Kontakt:

freiberg@biblhertz.it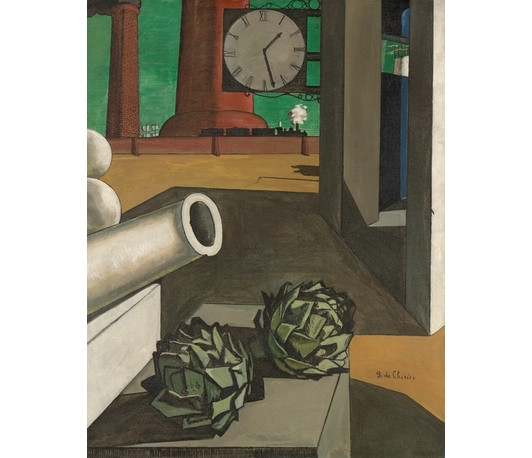 A painter poet and a poet's painter, Giorgio de Chirico arguably influenced the 20th century literary imagination more than any other modernist artist. This lecture considers why his art entranced the American poets John Ashbery, Elizabeth Bishop, Sylvia Plath, and Mark Strand.
De Chirico's own lyric poetry accompanied the birth of his Metaphysical art in the years before World War I; both aimed to produce a novel Stimmung or unsettling mood in the reader/viewer. Italo Calvino's 1983 lecture "Voyage dans les villes de De Chirico," attested to the continued Italian interest in the artist after his death, but why did his ironic world view – and use of caesura, displacement, repetition, and gender fluidity – have new resonance among post-World War II American lyricists? What specific aspects of his compositions influenced the sound, meter, and imagery in poems by John Ashbery, Elizabeth Bishop, Sylvia Plath, and Mark Strand, and how do their verses expand our understanding of de Chirico's profound modernity?
Emily Braun is Distinguished Professor at Hunter College and the Graduate Center, CUNY and the Curator of the Leonard A. Lauder Collection. Internationally known for her scholarship on modern Italian art and Cubism, Braun has also organized several award-winning exhibitions, including The Power of Conversation: Jewish Women and their Salons (2005); Alberto Burri: The Trauma of Painting (2015); and Cubism and the Trompe l'Oeil Tradition (2022). She has received Fellowships from the Getty Foundation, the New York Public Library for Scholars and Writers, and CASVA, National Gallery of Art, Washington.
Participation possible via our Vimeo channel: https://vimeo.com/event/3710141
Scientific organization: Marieke von Bernstorff

Image: Giorgio de Chirico, The Philosopher's Conquest, Art Institute of Chicago, 1913–1914, oil on canvas