Royal Nunneries at the Center of Medieval Europe. Art, Architecture, and Aesthetics (11th-14th centuries)
Conference
Online event via Zoom

Beginn:

01.07.2021 14:30

Ende:

03.07.2021 17:30

Vortragende(r):

Conference

Kontakt:

rossi@biblhertz.it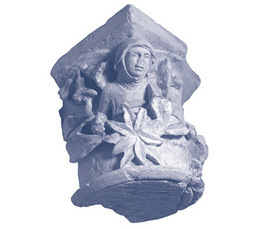 This conference is dedicated to the art, architecture and material culture of female monasteries patronized by the ruling dynasties in medieval Europe between the 11th and the 14th centuries. Within the late-medieval monastic universe, royal foundations share characteristics identifiable across their specific political contexts and beyond the space-time mapping of artistic and architectural phenomena.
Endowed with special privileges and enriched by royal and aristocratic donations, monasteries connected to the ruling houses often worked as instrumenta regni; they were active cultural hubs, stages for royal and courtly promotion, and places of personal and dynastic self-representation. In this context, female monasteries offer the additional possibility to investigate the agency of female élites in medieval society and their role as patrons and addressees of architecture and artistic products. While female monasteries and convents have benefitted over the past decades from unprecedented attention, fostering the reconsideration of the categories of medieval 'art' and 'aesthetics', a specific focus on royal foundations across Europe is still a desideratum. Moreover, this subset has been studied mostly within national academic schools resulting in separate parallel narratives of phenomena which in most cases were, in fact, related on a trans-regional scale thanks to dynastic and diplomatic connections, and also to female networks based on ties of faith and blood.
The meeting gathers scholars interested in both testing and transcending these historiographic borders and in challenging the interpretative scheme of a top-down oriented power structures in favour of a network perspective. The final aim is to detect and discuss artistic, architectural, and aesthetic discourses acting on a synchronic and diachronic scale across late medieval Europe.


Abstracts
The conference is organized in collaboration with
Institute of Art History, Czech Academy of Sciences
Faculty of Arts, Vivarium, University of Ostrava
National Gallery Prague
This event takes place on Zoom previous registration with the linl HERE.
After registering, you will receive a confirmation email containing information about joining the meeting.
Scientific organization: Tanja Michalsky, Elisabetta Scirocco, Klára Benešovská and Daniela Rywiková