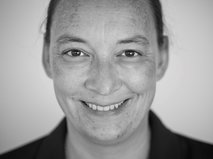 © Enrico Fontolan
Digital Publications Manager
Forschungsinteressen
Spaces for music and performances 15th–18th century
Venetian Architecture
Pellegrino Prisciani and the Ferrarese culture
Digital Humanities for manuscripts transcription and annotation
Forschungsprojekt
PubLink: Ein Werkzeug für die Anreicherung digitaler wissenschaftlicher Veröffentlichungen
Publikationen (Auswahl)
"Digital Editions at the Bibliotheca Hertziana", in Journal of Art Historiography, 27S:Dec22,  (2022), https://arthistoriography.wordpress.com/27s-dec22/
Elisa Bastianello, Alessandro Adamou, Nikos Minadakis: "Referency: Harmonizing Citations in Transdisciplinary Scholarly Literature". In: Linking Theory and Practice of Digital Libraries. TPDL 2022, eds Gianmaria Silvello, Oscar Corcho, Paolo Manghi, et al. Lecture Notes in Computer Science, vol 13541. Springer, Cham. https://doi.org/10.1007/978-3-031-16802-4_58
"Pellegrino come Dinocrate: Una dedica ispirata a Vitruvio", in Hvmanistica, XV (n.s. IX), 1-2, (2020) pp. 11-22. http://dx.medra.org/10.19272/202007102001  
"Il teatro all'antica tra 'Spectacula' di Pellegrino Prisciani e i disegni del 'Vitruvio ferrarese'", Schifanoia, notizie dell'Istituto di Studi Rinascimentali di Ferrara, 58/59 (2020), p. 37-45.
"Un manoscritto ferrarese a Venezia: la copia dell'Orthopasca di Pellegrino Prisciani alla Biblioteca Nazionale Marciana", Codices Manuscripti & Impressi, 116/117 (2019), p. 49–64.
Vita
Elisa Bastianello studied History and Preservation of Environmental and Architectural Heritage at the University of Venice Iuav, where she also obtained her Ph.D. in History of Architecture and Urban Planning. In 2007 she got a degree in the School of Archival, Palaeographic and Diplomatic Studies at the State Archives of Venice. Between 2013 and 2016, she was part of the scientific team that organized the 500th anniversary of the Ghetto of Venice. Since 2006, she has been part of the editorial board and the webmaster for La Rivista di Engramma at Centro Studi ClassicA Iuav. In 2017 and 2018, she was research fellow at Iuav, where she worked on theatres and celebrations in Italian Courts and on the development of a semantic platform regarding the correspondence of Jacob Burckhardt. Her research ranges from the history of architecture, spaces for music, palaeography in conjunction with digital humanities. In 2019 she joined the Bibliotheca Hertziana as Digital Publications Manager.