Images and Institutions: The Visual Culture of Early Modern Scientific Societies
Beginn:

14.09.2022

Ende:

16.09.2022

Vortragende(r):

Conference

Ort:

Accademia dei Lincei, Royal Dutch Institute in Rome (KNIR) and Bibliotheca Hertziana

Kontakt:

boehm@biblhertz.it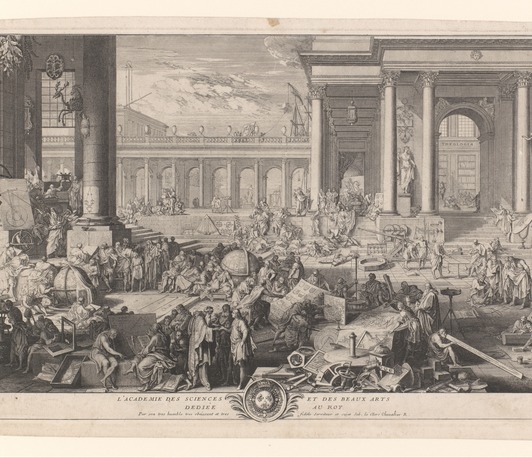 Images and Institutions brings together an international team of historians of art and science for a three-day symposium in Rome to gain a larger picture of the relationships between visual culture and the developing practices of collaborative science.
During this symposium we will study the diverse ways in which images were used in the production and dissemination of knowledge in early modern scientific societies such as the Accademia dei Lincei, the Accademia del Cimento, and the Académie Royale des Sciences. Central questions include: What common visual practices were shared among these institutions, and importantly, where did they diverge? How did differing national artistic contexts impact the visual culture of scientific institutions? And how did these relationships shift over time with new enlightenment societies founded in the 18th century? By comparing these institutions, we will explore the ways in which images and image-making practices were integral to the advancement of early modern collaborative science.
Venues
14 September at the Accademia dei Lincei (2-7pm)
15 September at the KNIR (9am-7pm)
16 September at the BHMPI (9am-6pm)

Program and further details will be announced shortly here.
Scientific organization: Katherine Reinhart (Binghamton University), Matthijs Jonker (Royal Netherlands Institute in Rome, KNIR), Irene Baldriga (Sapienza, Università di Roma), Sietske Fransen (Bibliotheca Hertziana – Max Planck Institute Art History)