Art in Times of War and Peace: Legacies of Early Modern Loot and Repair
Beginn:

08.05.2024 09:00

Ende:

10.05.2024 18:00

Vortragende(r):

Conference

Ort:

Villino Stroganoff, Via Gregoriana 22, RM 00187 Rome. In person and online

Kontakt:

john.rattray@biblhertz.it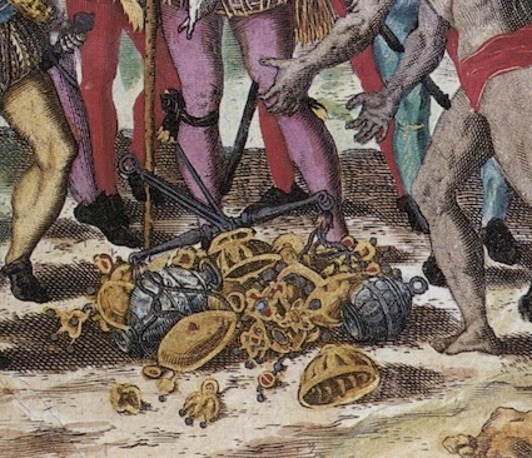 A category of objects that exists entirely as a function of violence, the term 'loot' describes a relationship of possession, if not more specifically of dispossession. Neither an historically nor materially specific typology of artifacts, loot is instead primarily a legal category that cuts across place and time. And while it is also not an art-historical classification, it is one with which the discipline of art history must constantly contend, given its repercussions for what is accessible, where, and in what condition.
This international, interdisciplinary conference will address the ways in which conflict and its resolution have historically moved, modified, and reclassified art objects in the long early modern period.
Our call for papers is currently open. We invite contributions on the material, ethical, legal, political, and narrative implications of the claiming and reclaiming of objects in times of war and peace, as well as the ongoing resonance of these issues today, particularly for institutions that are their present-day repositories. The deadline for submissions is December 15, 2023.
Confirmed Keynote Speakers: Ananda Cohen-Aponte (Cornell University) and Erin Thompson (CUNY).