Past and Present Representations of Historical Urban Spaces (Middle Ages – Early Modern Times)
Workshop
Beginn:

21.09.2023 09:00

Ende:

23.09.2023 13:00

Vortragende(r):

Workshop

Ort:

CAAS – Center for Advanced Academic Studies University of Zagreb Don Frana Bulića 4 Dubrovnik – Croatia

Kontakt:

rossi@biblhertz.it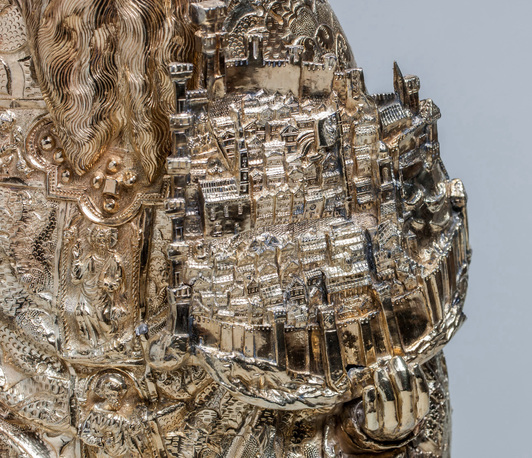 Historic cities are reconstructed and represented in numerous different projects around the world, whereby the hermeneutics of the procedure are not addressed enough. This workshop aims to discuss historical representations of urban spaces (in the late Middle Ages and Early Modern times) in comparison with the representations of these spaces in digital art history, focusing on the relationships between precision and interpretation.
All historical representations, comprising maps, drawings, vedute, narrative texts and archival documents, were made for a purpose – and the purpose affected the perception and interpretation of the represented urban space.
The precision of depicting forms and shapes was often undermined in order of representing objectives, concepts, notions, stories or beliefs. Being the only witnesses of the past urban landscapes, these sources are crucial for art historians in their efforts at digital reconstructions of these spaces. The process of retrieving information from the sources necessarily includes the understanding of the form of a studied urban space and the meaning conveyed in its representation.
We would like to discuss the following questions through selected case studies:
· What methods do art historians apply while analysing the sources for creating digital reconstructions?
· What intentions, apart from "resurrecting" the lost forms, do they have?
· How can historical city views and maps be interpreted appropriately?
· What impact do research questions have on the way we interpret and visualise the research results?
· What would be the guidelines for reviewing these new visualisations?
PROGRAM
CAAS – Center for Advanced Academic Studies, University of Zagreb
Don Frana Bulića 4, Dubrovnik
Thursday, 21 September
9:00
Tanja Michalsky (Rome) – Ana Plosnić Škarić (Zagreb)
Welcome and Introduction

SESSION 1
Chair: Tanja Michalsky
9:30
Chiara Capulli (Cambridge – Rome)
Digital Tools for the Understanding of the Lost Urban Fabric: The Case Study of the 1529 Guasto of Florence
10:15
Dávid Derzsenyi (Budapest)
From Magnificence to Magnitude – Isaac Vossius' Speculations on the Size of Ancient Rome
11:00 Coffee break
11:30
Gonzalo Munoz-Vera (Montréal)
Interpreting Robert Burford's Panorama of Mexico City (1826) through Seventeenth and Eighteenth-century Biombo Paintings
12:15
Isabella Augart (Göttingen)
The Gaze of the Draftsman. Lodewijk Toeput's Views of Rome
13:00 Lunch break
SESSION 2
Chair: Ana Plosnić Škarić
15:00
Fabrizio Nevola (Exeter)
Walking With the Past in Your Hand: Locative XR and Public History
15:45
Nicola Camerlenghi (Hanover, NH)
Reverse Projection and the Development of a Diachronic 3D GIS Map of Medieval and Early Modern Rome
16:15 Coffee break
16:30
Ana Marinković (Zagreb)
The Domed Model in Text and Image: Problems in Past and Present Visualisations of Medieval Church Architecture in Dubrovnik
Friday, 22 September
SESSION 3
Chair: Elisabetta Scirocco
9:30
Julia Smyth-Pinney (Lexington, KY)
Joints: Bufalini's Map of Rome (1551 [1560]) Recomposed by La Sapienza
10:15
Nuno Grancho (Copenhagen)
The Mirror-Cities of Denmark. The Private and the Public in Tranquebar and Copenhagen
11:00 Coffee break
11:30
Melinda Harlov-Csortán (Vác)
Representation of the Past on the Urban Fabric. Aims and Tools of Monument Protection Architects Versus Cultural Heritage Professionals at Historic Urban Landscapes
12:15
Ludovica Galeazzo (Padua)
A Critical Reinterpretation of Venice's Aquascape: The ERC Project Venice's Nissology
13:00 Lunch break
ON-SITE PRESENTATIONS AND DISCUSSION
16:00 – 18:30
Donal Cooper, Ana Marinković and Ana Plosnić Škarić
Encountering Middle Ages and Early Modern Urban Heritage in the Contemporary City

Saturday, 23 September
SESSION 4
Chair: Chiara Capulli
9:30
Maria Männig (Landau)
Exploring the Significance of City Models in Early Modern Representations of Urban Space: A Case Study of Landau
10:15
Donal Cooper (Cambridge)
From 2D to 3D and Back Again: Mapping Sacred Interiors at Urban Scale
11:00 Coffee break
11:30
Alessandro Spila (Rome)
Dentro e oltre le fonti per la rappresentazione dello spazio urbano. L'area del Tempio di Serapide sul Quirinale dall'antichità alla prima età moderna
12:15
Ana Plosnić Škarić (Zagreb)
Visualising City Councils' Deliberations on Dubrovnik Urban Fabric
13:00
Concluding Remarks

Scientific Organization: Tanja Michalsky and Ana Plosnić Škarić
This event is organized in collaboration with the Institute of Art History, Zagreb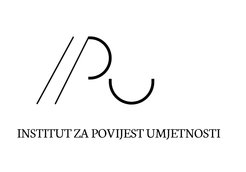 Image: Dubrovnik, church of St Blaise, Statue of St Blaise, 15th century, detail (© Institute of Art History, Zagreb, Photographic Collection / photo by Paolo Mofardin)