From Woodworms to Earworms: Entomological Imagination and Obsessive Thinking in the Early Modern Period
Research Seminar
Datum:

10.04.2018

Uhrzeit:

13:00

Vortragender:

Guido Giglioni

Ort:

Villino Stroganoff, Via Gregoriana 22, 00187 Rom

Gastgeber:

Bibliotheca Hertziana - Max-Planck-Institut für Kunstgeschichte

Kontakt:

paulinyi@biblhertz.it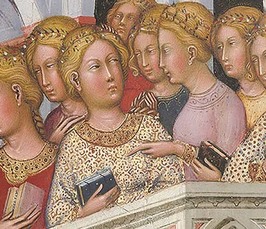 This conference will explore some of the different metaphorical, conceptual and cultural meanings associated with the Italian expression 'the mental woodworm' (il tarlo della mente). The woodworm as an image for a nagging thought (rovello, in Italian) is not common in English.
By contrast, it is very frequent in Italian, already in the Middle Ages, as is witnessed, for instance, by Petrarca's line: Ché legno vecchio mai non rose tarlo/Come questi [Amore] 'l mio core' (Canzone 360). The English equivalent of mental woodworm is a more modern expression such as earworm (or brainworm), which in visual terms denotes a phenomenon known as 'musical imagery repetition', in some cases so powerful that it can lead to auditory hallucinations. Worth exploring are also a number of metaphorical shifts affecting different domains of nature. Against this background, I would like to address three major points: 1) metaphorical representations of obsessive thinking, which depict that fine line that separates mental focus from obsession, on the one hand, and depression, on the other; 2) the question of where to draw the boundary between the spheres of mental and moral life (consciousness and conscience, introspection and guilt, concentration and contrition); 3) finally, the different ways in which various cultures resort to the world of insects to translate that particular experience of corroding anxiety within one's mind.

Guido Giglioni is Associate Professor of History of Philosophy at the University of Macerata, Italy. His research is focused on the interplay of life and imagination in the early modern period, on which he has written and edited several contributions. He has published two books, on Jan Baptiste van Helmont (Milan, 2000) and Francis Bacon (Rome, 2011).