Max Peiffer Watenphul: Photography and the Queer Bauhaus!
Lecture
Venue: Museum Casa di Goethe, public event without registration

Datum:

28.11.2023

Uhrzeit:

19:00 - 20:30

Vortragende:

Elizabeth Otto

Ort:

MUSEUM CASA DI GOETHE Via del Corso 18 (Piazza del Popolo), 00186 Rome

Kontakt:

sanchez@biblhertz.it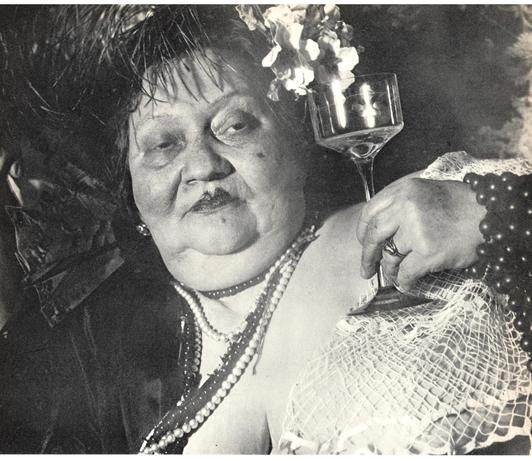 The photographs of Max Peiffer Watenphul, the Bauhaus's first known queer member, capture campy portraits of his Bauhaus friends, scenes of queer desire, and cityscapes in Italy, where he first traveled as a Rome Prize recipient and later as an exile.
At least one queer student joined the Bauhaus in 1919, its first year: Max Peiffer Watenphul. Remembered mostly for his modernist city and landscape paintings, Peiffer Watenphul also became an accomplished and adventurous photographer. While his paintings appear rather tame in retrospect, in photography, he allowed himself much greater freedom. Peiffer Watenphul's photographs capture campy portraits of his Bauhaus and artworld friends as well as scenes burning with queer desire. He also used photography to explore Italy, where he spent a year at the Villa Massimo after receiving Germany's Rome Prize in 1931. After the 1933 Nazi takeover of Germany, Peiffer Watenphul used his camera to explore the Italy as the country of his exile.
Elizabeth Otto's books include Tempo, Tempo! The Bauhaus Photomontages of Marianne Brandt (2005), Haunted Bauhaus: Occult Spirituality, Gender Fluidity, Queer Identities, and Radical Politics (2019), and six additional co-authored or co-edited books. Her work has been published in Art Forum, History of Photography, and October, and been supported by organizations including the Alexander von Humboldt Foundation, the Getty Research Institute, and the US Holocaust Memorial Museum.
Casa di Goethe in cooperation with the Bibliotheca Hertziana
Scientific organization: Gregor H. Lersch, Tatjana Bartsch, Johannes Röll