The Missing Archive: Bauhaus Artists and Designers and the Holocaust
Research Seminar
Public event without registration

Datum:

30.11.2023

Uhrzeit:

11:00 - 13:00

Vortragende:

Elizabeth Otto

Ort:

Villino Stroganoff, Via Gregoriana 22, 00187 Rome and online

Kontakt:

sanchez@biblhertz.it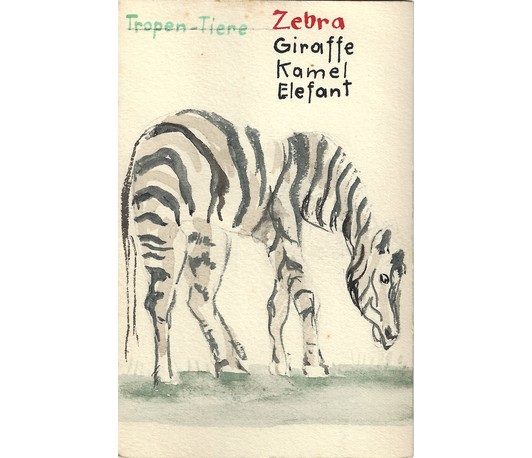 While Bauhaus after 1933 is remembered as a movement in exile, this works-in-progress talk explores the work of three Bauhäusler who were caught up in the National-Socialists' carceral system and who, until now, have been lost to art history.
Histories of the Bauhaus (1919–33) usually position it exclusively as a movement in exile after 1933. In fact, the vast majority of its more than 1,400 members remained and embraced National Socialism, survived it, or became its victims. In this talk, Elizabeth Otto scrutinizes traces of the work and lives of three Bauhaus members who, through their imprisonment and, sometimes, their deaths in the concentration-camp system, have largely been lost to the history of the Bauhaus movement. Using previously untapped archival sources—often scant materials preserved by family members and friends, including documents, photographs, and private memoirs—she reconstructs aspects of these artists' work and lives and considers how to write the art histories that violence has taken from us.
Elizabeth Otto's books include Tempo, Tempo! The Bauhaus Photomontages of Marianne Brandt (2005), Haunted Bauhaus: Occult Spirituality, Gender Fluidity, Queer Identities, and Radical Politics (2019), and six additional co-authored or co-edited books. Her work has been published in Art Forum, History of Photography, and October, and been supported by organizations including the Alexander von Humboldt Foundation, the Getty Research Institute, and the US Holocaust Memorial Museum.
Online partecipation possible through our Vimeo Channel: https://vimeo.com/event/3919670

Scientific organization: Johannes Röll