Crossing the Adriatic: Networks of Cultural Exchange Beyond the Yugoslav Region
Beginn:

15.11.2018

Ende:

16.11.2018

Vortragende(r):

Diverse

Ort:

Villino Stroganoff, Via Gregoriana 22, 00187 Rom

Gastgeber:

Bibliotheca Hertziana - Max-Planck-Institut für Kunstgeschichte

Kontakt:

paulinyi@biblhertz.it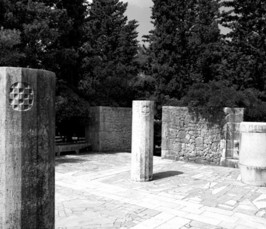 Organized within the framework of the exhibition "Toward a Concrete Utopia: Architecture in Yugoslavia", 1948-1980 on view at the Museum of Modern Art in New York, this study day convened by co-curators Martino Stierli and Vladimir Kulić with curatorial assistant Anna Kats and Tristan Weddigen, director of the Biblioteca Hertziana, will not be limited to architecture but instead will look at networks of cultural production and exchange more broadly along the Adriatic coasts.
We hope to convene a pointedly interdisciplinary conversation around the definition and dissemination through cultural production of the Adriatic as a region — an effort that references research developed by keynote speaker Alina Payne for her 2014 publication, Dalmatia and the Mediterranean: Portable Archaeology and the Poetics of Influence.
Our concern with the Adriatic has everything to do with this coastal region as a conduit of exchange — be it of cargo, ideas, or cultural artifacts like art, music, and architectural ephemera — between the Yugoslav lands and territories to the West and North including Italy and the former Habsburg Empire more broadly. The Adriatic connects a territory identified by turns as both Europe and its Eastern other, and as such, serves as a kind of ground zero for trying to understand how designations of center and periphery operate along its shores and how those classifications become mutable or collapsed in a seafaring context. In looking at the portability of objects and ideas across the Adriatic, what might we determine to be the processes by which they move? And in turn, how does the mechanism of transfer inform both the cultural product and the notion of space to which it belongs? Writ large, what is the proverbial "connective tissue" that unites the diverse cultural production of Adriatic shores? In approaching these and related questions, we mean to consider both the historical reception of the Adriatic dating from antiquity to 20th century interpretations of the region's span. The list of confirmed participants bespeaks the broad disciplinary and historical scope of the study day: Marijeta Božović, Jasenka Gudelj, Matthew Worsnick, Dean Vuletić, and Ines Tolić alongside Alina Payne. Our hope is that by convening such a diverse group of scholars, we might better understand how Yugoslav culture extended well beyond its own time and place, and morphed as it traveled to other shores, both real and metaphorical. This program is generously supported by the International Council of the Museum of Modern Art, New York.

Concept: Martino Stierli, Vladimir Kulić, and Anna Kats, Museum of Modern Art, New York
Organization: Tristan Weddigen and Maria Bremer, Bibliotheca Hertziana
Program
Thursday, 15.11.2018
6:00 pm - Tristan Weddigen, Rome: Welcome

6:15 pm - Martino Stierli, New York and Vladimir Kuli?, Fort Lauderdale: Introduction

6:30 pm - Alina Payne, Florence/Boston: "Of Portability and Place: The Restless Architecture of the Adriatic."

Friday, 16.11.2018
Study Day: Roundtable discussion about pre-circulated papers with the participants, moderated by Martino Stierli, Vladimir Kulić, and Anna Kats. Participants will engage in group discussion, after each gives a brief presentation about their respective topics.

Morning Session: Adriatic Materiality

10:30 am - Jasenka Gudelj, Zagreb: Roman Lens, Dalmatian Issues: The Exhibition of Dalmatian Architecture at the Academy of St. Luke in Rome in June, 1943

Matthew Worsnick, Nashville: Excavating the Contested Adriatic Borderlands: Historiography and Preservation in Fascist Italy and Communist Yugoslavia

Ines Tolić, Bologna: The Past, the Present and Venice: Luigi Piccinato, Edvard Ravnikar and the Adriatic Roots of Skopje's Reconstruction Plans

12:30 pm - Lunch

Afternoon Session: Adriatic Imaginaries

01:30 pm- Bojana Videkanic, Waterloo: Ljubljana Biennale of Graphic Arts: Articulating Nonaligned Modernism

Marijeta Bozovic, New Haven: From the River to the Sea: The Danube and Adriatic in Post-Yugoslav Cultural Imaginaries

Dean Vuletic, Vienna: Popular Music and the Adriatic Cultural Space

Collateral Event - MAXXI, Museo nazionale delle arti del XXI secolo, Centro Archivi
via Guido Reni 4a, Roma 6:00 pm - Roundtable discussion with Ana Bogdanovi?, Belgrade, Achille Bonito Oliva, Rome, Biljana Tomić, Belgrade: 'Una teatralità esposta.' Performance encounters between Rome and Belgrade, ca. 1970

Organized by the Bibliotheca Hertziana in collaboration with MAXXI - Museo nazionale delle arti del XXI secolo Concept and moderation: Maria Bremer, Rome Event in English and Italian, registration required: event@biblhertz.it
Hinweis Nur für die Abendveranstaltung am Freitag, 16.11.2018 um 18:00 Uhr wird um Voranmeldung per Email an: event@biblhertz.it gebeten.