Henriette-Hertz-Lecture: Towards a Media History of the Women's Liberation Movement
Lecture
Data:

17.04.2019

Ora:

18:00

Relatrice:

Giovanna Zapperi

Luogo:

Villino Stroganoff, Via Gregoriana 22, 00187 Rom

Contatto:

paulinyi@biblhertz.it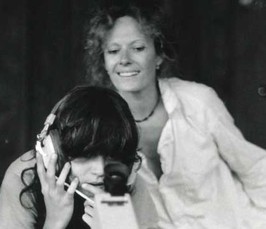 This lecture is based on the ongoing research and exhibition project on the legacy of French actress, video maker and activist Delphine Seyrig. Mostly known as one of the leading actresses of 1960s–1970s French cinema, during the 1970s Seyrig became a media and a feminist activist working collaboratively within the framework of the women's liberation movement.
She became interested in the possibilities provided by new portable video technologies to explore women's experiences and struggles, as well as the material conditions of their lives, while at the same time questioning her own profession in transformative ways. The lecture will examine the complexities of exhibiting Delphine Seyrig as a way to map a network of political and creative alliances and intersections and travel across the continuum she inhabited: from the auteur cinema in which she was actress and muse to the disobedient practices in which she was video maker, actress, and activist.
Giovanna Zapperi is Professor for the History of contemporary art at Université de Tours. Her latest book examines the art criticism and political writings of radical Italian feminist Carla Lonzi (Carla Lonzi. Un'arte della vita, Rome 2017, trad. fr. Dijon 2018).