Practical Knowledge of Art History. Romantic Painters as Scholars in the 19th Century.
Research Seminar
Datum:

27.11.2018

Uhrzeit:

12:00 - 14:00

Vortragender:

Michael Thimann

Ort:

Villino Stroganoff, Via Gregoriana 22, 00187 Rom

Gastgeber:

Bibliotheca Hertziana - Max-Planck-Institut für Kunstgeschichte

Kontakt:

paulinyi@biblhertz.it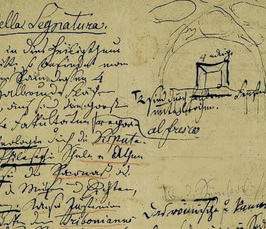 "Artistic Research" is a key term in contemporary art discourse and is intended to unite the fields of humanities and natural sciences. Artistic research, however, already existed in the 19th century, particularly in the field of history. This lecture explores the contribution of artists to the formation of the scientific discipline of art history in the 19th century.
The central question is to what extent one's own artistic activity and practical knowledge have shaped one's own activity as a 'scientist' and which interactions can be described. This research seminar will address two ongoing research projects at the University of Göttingen dedicated to the intellectual and scientific ambitions of artists in the 19th century.

Scientific Organization: Steffen Zierholz

Michael Thimann is professor of Modern Art History at the University of Göttingen since 2012, where he investigates the history of images and ideas of the 19th century. Previously, he taught in Berlin, Basel, Jena and Zurich.