Art History in Black and White. Unwanted Colour Reproductions and Art Historical Methods.
Research Seminar
Datum:

01.10.2019

Uhrzeit:

11:00

Vortragende:

Monika Wagner

Ort:

Villino Stroganoff, Via Gregoriana 22, 00187 Rom

Kontakt:

paulinyi@biblhertz.it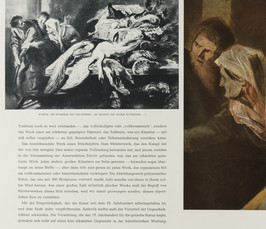 Beginning in the early 20th century, colour illustrations of artworks found their way into popular books. While this practice gradually expanded, many art historians rejected colour reproductions until the end of the 1960s.
Significantly, it was at first applied arts objects that were reproduced in colour. For painting, whose genuine medium is colour, the question arises: how was the history of painting written in the first place? How could the colourfulness of paintings be remembered and what consequences did this have for art historical processes? How art historical methods and reproduction techniques interacted will be analyzed through case studies, including Alois Riegl, Heinrich Wölfflin and Erwin Panofsky.
Prof. (i.R.) Dr. Monika Wagner taught art history at the University of Hamburg from 1987 to 2009. Her main research areas are: Art of the 19th and 20th centuries, history of perception, design of public space, and especially material semantics in the art of the 20th century.

Scientific Organization: Daniel Becker