"La plus belle église": Recovering the lost church of Saint Francis in Candia (Heraklion, Crete)
Research Seminar
Online event via Zoom

Data:

18.02.2021

Ora:

11:00 - 13:00

Relatore:

Donal Cooper

Contatto:

rossi@biblhertz.it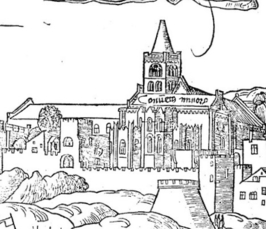 The Franciscan church in Heraklion was the city's largest church and the most important mendicant foundation in the Eastern Mediterranean. Reconstructing this destroyed building can shed new light on the complex interweaving of Latin and Orthodox artistic traditions on Venetian Crete.
Converted into a mosque at the Ottoman conquest in 1669 and destroyed by nineteenth-century earthquakes, the church of Saint Francis survives as an archaeological site beneath Heraklion's archaeological museum. This talk combines unpublished documents, cartographic evidence and dispersed artworks to recover its architecture and interior in the medieval and Early Modern periods. The Franciscans are widely acknowledged as crucial cultural and artistic interlocutors between East and West. We explore how the Candia Franciscans negotiated their location at periphery of Latin Christendom through their artistic patronage, combining local artistic forms with attempts to follow new developments in Venice, for example in their commission for a high altarpiece in the 1510s, contemporaneously with the installation of Titian's Assunta over the high altar of the Frari.
Donal Cooper is Senior Lecturer at the University of Cambridge. His research focuses on the ecclesiastical art and architecture of Italy and the Eastern Mediterranean 1200-1600, especially the patronage of the Franciscan order. His co-authored volume with Janet Robson - The Making of Assisi (Yale University Press, 2013) – won the Art Book Prize in 2014. Cooper's interest in recovering church spaces extends into the digital: he is Co-Investigator on Florence4D, an integrated mapping and modelling platform for Florentine art and architecture.
For participation via Zoom, please find the link HERE
Passcode: BH

Scientific organization: Elisabetta Scirocco