Snakes, Worms, and Finding God in Kerala: The Origins of the Hortus malabaricus
Online event via Zoom and on site (previous registration)

Data:

04.05.2022

Ora:

11:00 - 13:00

Relatore:

Daniel Margócsy

Luogo:

Villino Stroganoff, Via Gregoriana 22, 00187 Roma & Zoom

Contatto:

boehm@biblhertz.it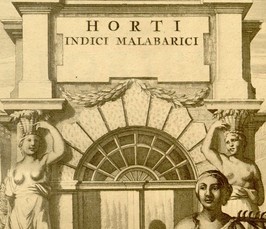 This talk examines the origins of Hendrik Rheede tot Drakesteyn's Hortus malabaricus, one of the first luxurious Dutch encyclopedias of natural history, and especially the role of the discalced carmelite monk Matthew of St Joseph in the production of the text and the images.
Through the study of this work, the talk examines the role of religion, religious debate, and mysticism in the emergence of colonial botany.
Daniel Margocsy is professor on the history of science, technology and medicine at the University of Cambridge, whose research focuses on early modern natural history and anatomy.
Register for Zoom: https://bit.ly/3K1kMt7. Register for live event: boehm@biblhertz.it


Scientific Organization: Christoph Sander