Describing Ukraine
Exhibition on site & online
to be confirmed

Datum:

04.07.2022

Ort:

Bibliotheca Hertziana, Via Gregoriana 30

Kontakt:

freiberg@biblhertz.it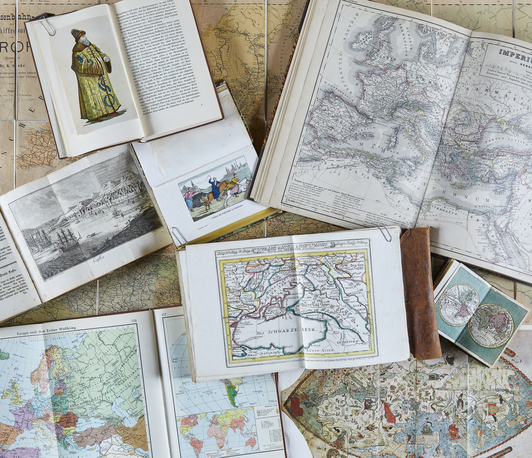 An exhibition, on site and online, by the Bibliotheca Hertziana – Max Planck Institute for Art History as part of the #ScienceForUkraine initiative. In reaction to the Russian invasion of Ukraine on February 24, 2022, the Bibliotheca Hertziana has offered doctoral and postdoctoral fellowships for endangered art historians from Ukraine, Russia, and Belarus as contribution to the international #ScienceForUkraine initiative. The Bibliotheca Hertziana has, then, started to explore its library's holdings for material on the history of Ukraine.
From this results an exhibition series, titled Describing Ukraine. It is divided into several chapters that set different focal points and are being developed together with the #ScienceForUkraine fellows.
The first chapter of Describing Ukraine deals with Cartography and Travelogues from Antiquity to the 20th Century. Today's territory of Ukraine has always been an important travel destination for West European missionaries, researchers, and diplomats. The maps and travel reports that emerged from these journeys have found their way into the library's collection in large numbers. They are crucial sources for the genesis of the West European perspective on Ukraine and the Ukrainian people, and supply information about the diverse political, economic, and art historical interdependencies that shaped the history of both regions for more than two thousand years.
Further details will be published soon here.
Scientific Organization: Tobias Teutenberg