Sensors of Capital: Drawing for the English East India Company circa 1800
Resarch Seminar
Event on-site and online

Datum:

07.12.2022

Uhrzeit:

11:00 - 13:00

Vortragende(r):

Pasi Väliaho

Ort:

Villino Stroganoff, Via Gregoriana 22, 00187 Rome

Kontakt:

miesen@biblhertz.it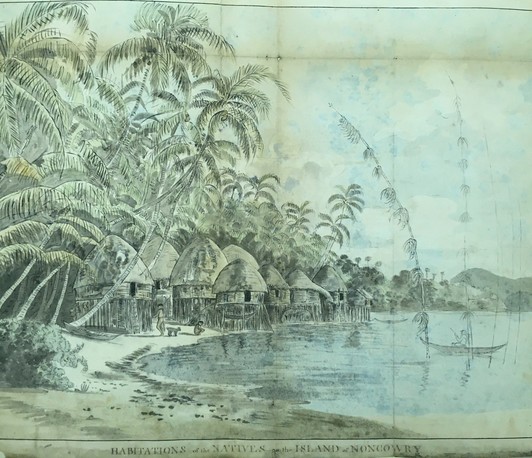 This talk explores the relatively little-known visual work of military officers employed by the English East India Company for surveying, mapping, and illustrating.
Trained in military academies in the skill of drawing, these officers followed military campaigns and joined expeditions to yet unknown locations, turning the earth's surface into pictorial information through attentive observation and sketching. This talk discusses the importance of drawing to the East India Company's colonial expansion in South Asia at the turn of the eighteenth century. Drawing, it appears, became in this context operationalized as a kind of data-practice amongst other techniques for collecting (verbal as well as numerical) data, which was critical to spatial management, from the distribution of rule across newly occupied territories to the establishment of new trade routes overseas.
Pasi Väliaho is Professor in History of Art and Visual Studies at the University of Oslo. His latest book is Projecting Spirits: Speculation, Providence, and Early Modern Optical Media (Stanford University Press, 2022.
For participation online via Zoom please follow this link:
https://us02web.zoom.us/j/85308365189?pwd=UG93K08zOGVpbldwekNvU2xSRFpjUT09
Passcode: 252805
Meeting ID: 853 0836 5189
Scientific Organization: Sietske Fransen and Leendert van der Miesen