Research Seminar Series: "Shifting Images and Ideas of Europe's East: An Art Historical Approach from the Margins"
3. Research Seminar: "The Eastern European Body"
Datum:

30.01.2023

Uhrzeit:

15:00 - 17:00

Vortragende:

Katarzyna Murawska-Muthesius

Ort:

Villino Stroganoff, Via Gregoriana 22, 00187 Roma & Zoom

Kontakt:

freiberg@biblhertz.it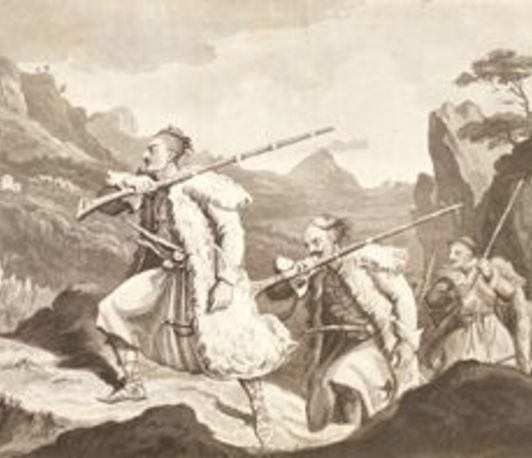 Speaking of Europe often presupposes the existence of a stable unity of people with a common history, culture and identity. Yet it is not only the current political crisis that reveals major imbalances within the continent, where the gap between 'West' and 'East' looms particularly large. This series of research seminars offers the opportunity to read Europe's East from a historical perspective, in its relationship to other European regions, some of them (self-)declared as the center, as well as to the neighboring continent of Asia.
We will examine how both sides discursively negotiated questions of identity and significance, as well as geographical and cultural boundaries. We will use artifacts and performative cultural practices to understand how the associated processes of inclusion and exclusion did function, how Europe was repeatedly produced and constructed in the changing field of tension between East and West, and under what conditions and with what intentions these shifts did occur.
3. Research Seminar: "The Eastern European Body"

Can one recognise an 'Eastern European' body in a drawing, or a photograph? Clearly, it depends on who looks at the image, who made it, when and what for. Migrations, European unification, and the growing awareness of multiethnicity and diversity of the region would make any attempt today to define the body from Europe's East an act of epistemic violence.
This lecture examines some of the recurrent strands in the representations of the 'Eastern European' body in western visual culture, early modern to the present. It argues for the primacy of the image in constructions of Europe's East, as well as for its endless capacity to convey contradictory meanings. It focuses on the most persistent visual tropes, endlessly reconfigured and transformed, that of the peasant woman in ethnic dress, produced by travellers, and of the 'Eastern European' group person, coined by the interwar cartoonists.
Katarzyna Murawska-Muthesius is Honorary Research Fellow at Birkbeck, University of London. She was Curator and Deputy Director of The National Museum in Warsaw, and taught art history at Birkbeck and the Humboldt University in Berlin. Her publications include Borders in Art: Revisiting Kunstgeographie (Polish Academy 2000); National Museum in Warsaw Guide: Galleries and Study Collections (2001, with Dorota Folga-Januszewska); Kantor was Here: Tadeusz Kantor in Great Britain (Black Dog 2011, with Natalia Zarzecka), From Museum Critique to the Critical Museum (Ashgate 2015, with Piotr Piotrowski); Imaging and Mapping Eastern Europe: Sarmatia Europea to the Communist Bloc (Routledge, 2021).
For participation online:
https://us02web.zoom.us/j/82524320099?pwd=Skc3QmRoRFg1R0kwMXJnaEZVQjNzQT09
Password: BH
Scientific organization: Jana Graul and Seraina Renz

Caption: Charles Robert Cockerell, 'View of Albanian Palikars in Pursuit of an Enemy', in Thomas Smart Hughes, Travels in Sicily, Greece and Albania, London, 18