Domus Aurea in 1775 and 'Risposta dell'Architecto Vincenzo Brenna'
Research Seminar
Public event without registration

Data:

17.05.2023

Ora:

14:00 - 15:30

Relatore:

Dimitri Ozerkov, Alexander Musiał

Luogo:

Palazzo Zuccari, Via Gregoriana 28, Sala Riunioni, 00187 Rome and online

Contatto:

freiberg@biblhertz.it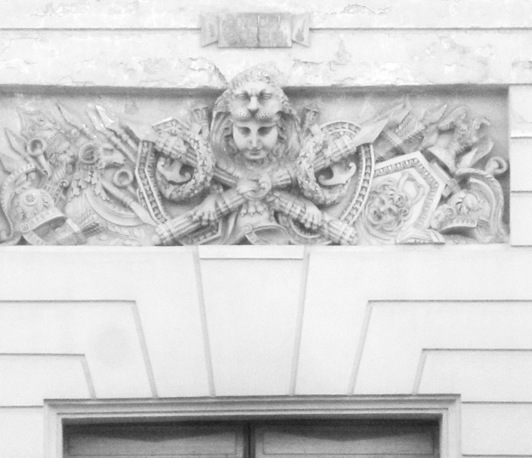 In spring 1775 Roman Architect Vincenzo Brenna (1741–1820) published his answer to a critic that can be read as a short statement of his understanding of Roman antiquity and the way it should be treated. The seminar will investigate various contexts of this publication.
The polemical text of Brenna of 1775 was the answer to a criticism of his drawings of antiquity written the same year by G. L. Bianconi (1717–1781). Following an introduction about the context of the publication, the seminar will to go through the text and explore its logic and style. The original publication will be studied in the context of Roman architecture and archaeology of 1770s, the Grand Tour, the practice of restauration in the workshop of Bartolomeo Cavaceppi, 'Discorso sopra gl'antichi' di G. B. Casanova, and the polemics between Piranesi and Mariette. The short introduction will be followed by the commented text reading. Special focus will be made on the first architectural projects that Brenna created in Poland in the early 1780s.
Dimitri Ozerkov is an art historian and curator specializing in 18th century and the history of print collections. Since 1999 he has held the post of curator of Print-Room at the State Hermitage Museum. He curated exhibitions of prints and drawings, including 'Triumph of Eros' (Courtauld Institute of Art), 'Architectural Library' (Hermitage), and 'Futuruins' (Palazzo Fortuny), and published on Catherine II, B. Galiani, V. Brenna, G. Volpato, duc de Mortemart, H. von Brühl, and J. Ph. Hackert. He left Russia in March 2022 and continued his research at the Bibliotheca Hertziana, and I Tatti.
For participation online please follow this link:
https://eu01web.zoom.us/j/7475586652?pwd=SllJUUZhcHNZM1hvT3Boak5mQjlaQT09
Password: BH
Scientific Organization: Dimitri Ozerkov