Time As Form and Movement in Medieval Diagrams
Research Seminar
Public event without registration

Datum:

15.06.2023

Uhrzeit:

15:00 - 17:00

Vortragende:

Saskia Quené

Ort:

Villino Stroganoff, Via Gregoriana 22, 00187 Rome and online

Kontakt:

katja.hackstein@biblhertz.it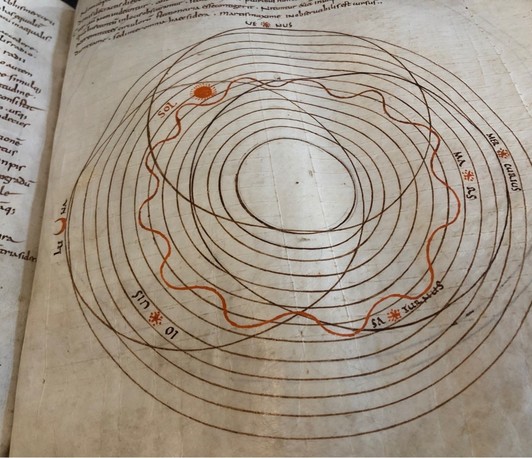 Located between the sensory and the imaginative, the quadrivium of musica, cosmology, arithmetic, and geometry was nonetheless grounded in the realm of the visual. In manuscripts, time and eternity appear as diagrams, graphs, and line drawings using parchment, ink, and pigments.
This talk focuses on circular medieval diagrams from the 9th and 10th centuries. Close analysis of the diagrams and their codices will demonstrate how medieval scribes and scholars created new shapes and forms to move between dimensions.

Saskia C. Quené's first book, Goldgrund und Perspektive. Fra Angelico im Glanz des Quattrocento was published in 2022. She has been a (post-)doctoral researcher at UC Berkeley, the University of Bern, the KHI in Florence, and at the University of Basel. She currently holds a position at the University of Tübingen.
Participation online possible on Zoom. Please follow this link: https://eu01web.zoom.us/meeting/register/u50kf--uqzkrH9Wl2_s3rMQFsDTt6K8jzQOc


Scientific Organization: Sietske Fransen and Leendert van der Miesen