Medieval Architecture as "Protean Mechanism": Robert Willis and the Technics of Architectural History
Research Seminar
Public event without registration

Datum:

14.11.2023

Uhrzeit:

11:00 - 13:00

Vortragender:

Mark Crinson

Ort:

Villino Stroganoff, Via Gregoriana 22, 00187 Rome and online

Kontakt:

raffaele.rossi@biblhertz.it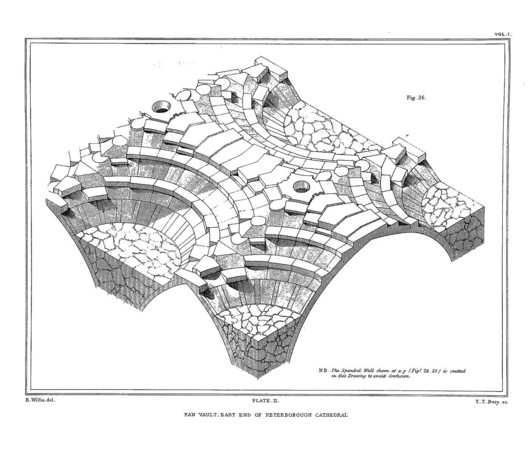 What would it mean to understand a medieval church as industrial technology? Rather than a passing theory of our own moment, this idea was actually lodged deep in the discipline of architectural history as it emerged in 19th century Britain.
Robert Willis's 19th century accounts of medieval architecture were foundational to the discipline of architectural history. Closely related to Cambridge scientists William Farish and William Whewell, Willis deployed similar methods and forms of conceptualization in his writings about medieval buildings. Five areas of his approach are focused on in this paper: his use of isometric projections; the idea of the building as kit-of-parts; the deployment of detailed description using specialised vocabularies; his understanding of machine-tools; and his invention of the cymagraph. Using an interdisciplinary approach and drawing upon contemporary political economy (Karl Marx, Charles Babbage), the paper argues that Willis's medievalism mirrored and was complicit with the alienation of labour and with the forms of abstraction required of professionalization.
Mark Crinson is Professor of Architectural History at Birkbeck (University of London). He was vice-president and president of the European Architectural History Network, 2016-2020. His recent books include: Rebuilding Babel: Modern Architecture and Internationalism (2017), and Shock City: Image and Architecture in Industrial Manchester (2022). His current book project - Heathrow's Genius Loci – is on infrastructure, landscape and architecture in and around Heathrow airport.

Please follow the event online. The link will be published soon: HERE

Scientific Organization: Tommaso Zerbi