From the Epic Poem to the Postcolonial History of Art, Fragments of a Reflection
Research Seminar
Public event without registration

Data:

09.05.2023

Ora:

11:00 - 13:00

Relatore:

Elvan Zabunyan

Luogo:

Villino Stroganoff, Via Gregoriana 22, RM 00187 Rome and online (Vimeo)

Contatto:

freiberg@biblhertz.it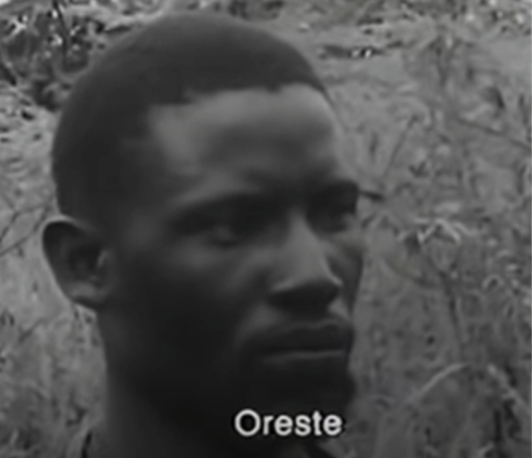 Starting from the film Notes for an African Orestes (1970) by Pier Paolo Pasolini, Elvan Zabunyan proposes a reflection in the form of a comparative analysis between the epic poem, colonial history, and postcolonial emancipation in the arts, traveling between the African continent, the Caribbean region and Europe.
Pier Paolo Pasolini's Notes for an African Orestes (1970), a film about an unrealized film project, will be the starting point for thinking about how the creation of democracy that Aeschylus proposes in his Oresteia may or may not be transposed into a colonial and postcolonial context since the 1960s. Through a comparative perspective articulated in dialogue with other authors and works – "The Sea is History" (1978) and Omeros (1990) by the Caribbean poet Derek Walcott, the importance of Antonio Gramsci's philosophy for the postcolonial theorist Stuart Hall – Elvan Zabunyan chooses to explore the links between art and literature as emancipatory forms of writing history.
The seminar is part of the research unit "Decolonizing Italian Visual and Material Culture: From Nation Building to Now."
Elvan Zabunyan, contemporary art historian and art critic based in Paris, is professor at University of Rennes. She works across issues of race, feminism and the postcolonial, as well as on the political and cultural history of the United States and the Caribbean. She contributes to national and international publications; she is the author of four monographies and numerous articles in periodicals and essays in international books and exhibition catalogues. She co-edited the special issue "Experimenting History with Contemporary Arts" for the journal Slaveries and Post-Slaveries (CNRS/CIRESC, 2020), the anthology, Constellations subjectives, pour une histoire féministe de l'art (Ixe, 2020) and Decolonizing Colonial Heritage. New Agendas, Actors and Practices in and beyond Europe (Routledge, 2022). She is currently writing a monograph on contemporary arts and the memory of slavery to be published in 2024.
For participation online on our VIMEO Platform, please follow this link: https://vimeo.com/event/3347627

Scientific Organization: Roberta Garieri