Imperial Games: Visuality, Tactility and Synaesthesia
Research Seminar
Public event without registration

Data:

23.05.2023

Ora:

11:00 - 13:00

Relatrice:

Ting Chang

Luogo:

Villino Stroganoff, Via Gregoriana 22, RM 00187 Rome and online (Vimeo)

Contatto:

freiberg@biblhertz.it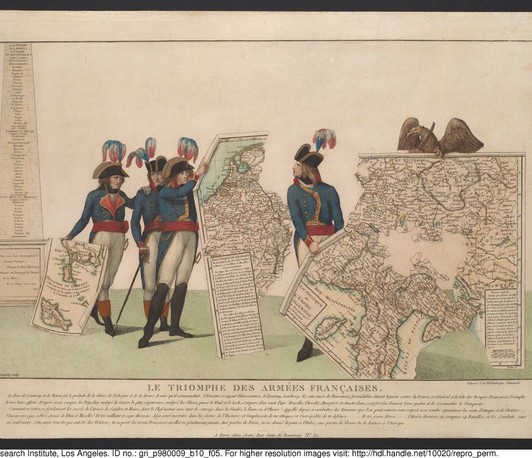 This research seminar examines the role of boardgames, toys and optical devices in the construction of an imperial subjectivity in the nineteenth century.
It will suggest that the above objects of study were uniquely powerful because they connected different spaces of knowledge production, performance, and pedagogy. Using examples from France and Britain that variously positioned their players as adversaries or allies in empire building, this paper investigates the particular efficacy of combining visuality, tactility and ludicity. Tactility will be considered as a historical concern and a theoretical framework. Observing curatorial protocols and empiricist practices of archival research, this paper aims to integrate playful practices to historical inquiry and consider the methodological gains and limits. Other issues to be examined include materiality, transmediality, scale and synaesthesia.
Ting Chang is Associate Professor of art history in the Department of Cultural, Media and Visual Studies at the University of Nottingham, UK. Her first monograph, Travel, Collecting, and Museums of Asian Art in Nineteenth-Century Paris is available in paperback with Routledge. Her latest publication is "Le Jeu du monde: Games, Maps, and World Conquest in Early Modern France," in Making Worlds: Global Invention in the Early Modern Period, edited by Bronwen Wilson and Angela Vanhaelen (University of Toronto Press and UCLA Center for 17th- & 18th-Century Studies, 2022), pp.201-236. Previous articles have appeared in The Art Bulletin, The Oxford Art Journal, L'Esprit Créateur, Les Cahiers Edmond et Jules de Goncourt, among other journals and edited volumes in English and French. She is the grateful recipient of grants and fellowships from the Institut National d'Histoire de l'Art in Paris, the Clark Art Institute, the Getty Research Institute, UCLA-Clark Memorial Library, and the Yale Center for British Art. Ting Chang is working on a monograph provisionally titled Playing Empire: Games, Spectacles and Colonial Subjects, first supported by a Leverhulme Research Fellowship.
For participation online on our Vimeo channel, please follow this link: https://vimeo.com/event/3347660

Scientific Organization: Giulia Beatrice, Sara Vitacca, Érika Wicky