The Art of Decolonization
Research Seminar
Public event without registration

Data:

30.10.2023

Ora:

11:00 - 13:00

Relatrice:

Maureen Murphy

Luogo:

Villino Stroganoff, Via Gregoriana 22, 00187 Rome and online

Contatto:

freiberg@biblhertz.it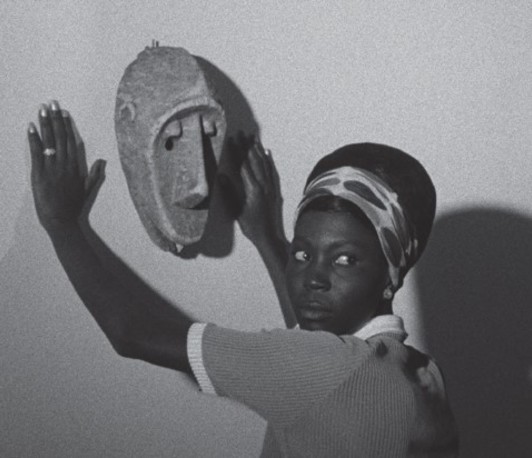 Focusing on the years of decolonization, this presentation will develop a transnational and transhistorical study of the artistic and diplomatic exchanges between France and Senegal from the 1950 to 1970s.
While the history of relations between Paris and New York is well known, those between Paris and Dakar are much less so. Between France and Senegal, the circulation of objects, artists and ideas bears witness to the power struggles that shook the art scene between the 1950s and 1970s, a period marked by the decolonization process and the Cold War. From the development of a national modern art movement in Senegal, to the contestation of the policy of cooperation established between the two countries, from the "Picasso" and "Soulages" exhibitions organized in Dakar in the 1970s, to the exhibition of contemporary Senegalese art organized in Paris in 1974, a new geopolitical artistic scene was taking shape, at the heart of which visual artists and filmmakers played an active role.
This seminar is the first event of the research seminar series "Colonial Objects and the Museum". The lecture series explores the circulation of colonial objects and their relationship with the museum in a diachronic perspective. Focusing on objects ranging from looted artifacts to works of art produced in colonial contexts, the series addresses issues of artistic exchange, diplomatic controversy, restitution, archival practice, and display. Involving scholars and curators, the series aims to promote a transnational discussion on colonialisms and decolonial theories and practices.
Maureen Murphy is an art historian and Professor at Université Paris 10 Nanterre. Her research focuses on colonial and post-colonial history, heritage policies and contemporary African art. Among others, she is the author of Voir autrement, Paris, La Sorbonne ed.2022 and L'art de la décolonisation. Paris-Dakar (1950-1970) (Les Presses du Réel, 2023).


Please follow the event online through our VIMEO CHANNEL: https://vimeo.com/event/3733214

Scientific Organization: Giulia Beatrice, Research Unit: Decolonizing Italian Visual and Material Culture