Living with the Volcano │The Culture and History of Naples reflected in Natural Disasters
Max Planck Lecture
Event online

Data:

10.11.2021

Ora:

18:00 - 19:00

Relatore:

Elisabetta Scirocco

Ospite:

Max Planck Society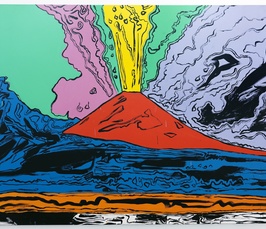 Eruptions and earthquakes have left their mark on the city of Naples. How have these disasters shaped the city's art and architecture and the mindset of people living with natural threats?
A consistent part of Neapolitan culture as we know it was shaped by the city's peculiar relationship with natural disasters, which have affected the lives of Neapolitans for millennia. The volcanic cone of Vesuvius looms over Naples - as both a landmark and a fateful reminder for the southern Italian metropolis. For centuries, its eruptions have left their mark here. Like most of the Italian territory, Naples and its surroundings are additionally prone to earthquakes. Elisabetta Scirocco examines how these phenomena have shaped the city's art and architecture from the Middle Ages until very recent times, especially from the point of view of resilience after catastrophic events.
Elisabetta Scirocco is a researcher at the Bibliotheca Hertziana – Max Planck Insitute for Art History in Rome, where she is Scientific Assistant to the Director Prof. Dr. Tanja Michalsky. After studying Italian Philology and Art History at the University of Naples "Federico II", she joined the Kunsthistorisches Institut in Florenz – Max-Planck-Institut (2010-2015). There she developed, together with the Director Prof. Dr. Gerhard Wolf and Dr. Carmen Belmonte, the transdisciplinary research project Storia dell'arte e catastrofi. L'Italia sismica (2014–present). At the Bibliotheca Hertziana, she is among the co-responsibles of the project Mapping Sacred Spaces. Forms, Functions, and Aesthetics in Medieval Southern Italy and member of the research initiative Palimpsest Naples.


Moderator: Eliza Apperly, journalist
This is an online event, click here for the livestream.